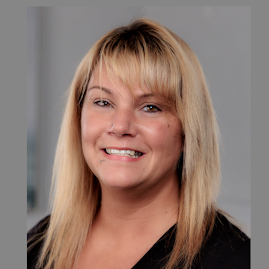 Homeward House Parent Ally Mentor
From experiencing homelessness to buying a new house, from an abusive ex-partner to a loving marriage, from addiction to recovery, Cheryl is winning in the game of life. Although she's found recovery and success, it took starting over more than once.
Cheryl was exposed to domestic violence and addiction from a very young age. She grew up under the roof of an abusive and alcoholic stepparent. Her brother was removed from her mother's care. At 17, Cheryl was kicked out of her own home, but unfortunately, the cycles of domestic violence and addiction followed her while she started her own life.
An abusive relationship with an ex-husband often left her wondering if she would get out alive. Her own addiction resulted in homelessness, and her two eldest children were removed from her care in 2007.
"I remember I was served with termination paperwork with my children and I went, 'What am I doing? What am I doing?'"
She was pained by seeing her children suffer a reality they did not choose. From 2007 to 2009, Cheryl fought to bring her children home. Although she had a social worker and an attorney by her side, Cheryl's experience lacked the humanity she needed most.
After intensive inpatient treatments, evaluations, and counseling, Cheryl was clean, sheltered, and reunited with her children. Relapse in 2011 left her once again homeless. Although her children weren't removed from her care, they went to live in California while she recovered. "I started over from square one," she said. Cheryl's children returned home within the same year, and she has been clean since.
Cheryl's years of recovery have taught her many lessons, the most important ones about herself. Although her case had closed with CPS and she had finalized her divorce, the problems didn't stop "because I hadn't done the work," she said. During her first steps of recovery and relapse, she escaped yet another toxic relationship and entered a relationship with herself.
"I used to write on my mirror 'I love myself.' Learning to love yourself through this process is probably one of the biggest things that you get to do."
Cheryl is in her 13th year of recovery. Although she's been clean for a decade, she says it was only five years ago when everything finally clicked, when she learned that she was the only validation and love she needed.
Cheryl's work as a parent ally mentor is fueled by her own experiences of having the social workers and the attorneys but not having the real human support. Her work is driven by discovering self-love and helping parents find their own. "I remind them to love themselves enough," she said.
Today, Cheryl is newly married and now a mother to three children and two stepchildren, from ages two to 19. When she's not serving parents at Homeward House, she is at home serving cookies, being the mom she always intended to be. She might not actually bake the cookies, but that's not important. What matters is that she's present to serve and be with her family for every possible second.
For Cheryl, being present isn't just about the physical; it's also about what's going on inside. As she works with parents, she helps them prioritize the present, reminding them that the past can't be fixed. The real power is working on the present to build a better future.
"You can just go from this moment on, and your whole life can change."
She'll tell you that she's fallen down probably more than she's gotten up, but her story is proof that one day, any parent can meet her at the finish line. In her own words, "The miracle can happen anytime."