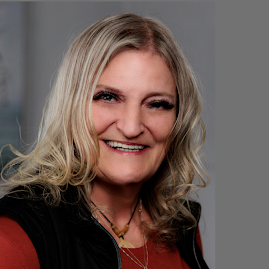 Homeward House Parent Ally Mentor
Before her two years as a parent ally mentor, and before five clean years, Lynae endured 36 years of drug use and addiction. She lost her youngest daughter to the system for a period. At the same time, she wanted to grow up and get clean. She considers herself blessed, crediting the beginnings of her recovery to a wonderful social worker who stuck by her side and never made her feel like she was less than anyone else.
In the midst of crisis, Lynae knew she wanted to change, but didn't know where to start. "You go to court, and they tell you, you need to do this and this to get your child back. And that's great, but I didn't know how to go about it. They didn't really tell you how to do this," she said. Faced with the despair of an unhelpful court system, Lynae succumbed to heartbreak and deeper addiction.
Lynae's history with the court system is sadly all too common, but it might be her experience with a social worker that instills hope. She considers herself blessed, crediting the beginnings of her recovery to a wonderful social worker who stuck by her side and who never made her feel like she was less than anyone else. With her social worker, Lynae received resources to enter treatment and to grasp the basics of daily life like showering, feeding herself, and "all the things that come along with being human."
While parents concurrently navigate social workers, court dates, and the dependency system, a genuine support system often makes all the difference. The differences made in Lynae's life because of a compassionate worker are differences she now wants to bring to the lives of others.
"We get to be there right at the beginning; we get to help them try. We can show them, yes, the system sucks, but this is what we need to do."
But while parents are dealing with all of that, they still have to deal with their addiction, emotions, and conflicts about their role as a parent. In the midst of the chaos, Lynae is here to reassure parents that their addiction doesn't mean they don't love their children more than anything in the world. They still have a chance to be the parent they want to become. Lynae got her chance when she successfully reunited with her daughter less than a year after she was removed.
She now lives as the parent she once dreamed of becoming, enjoying each day with her daughter and an "amazing relationship that couldn't be closer."
That's why Lynae is a parent ally mentor. Her 36 years of addiction are now 36 years of experience, empathy, and preparation for all the roles she fills. "I tell the parents I work with that they can call me even if they are just frustrated and want to vent," she said She's the buffer, extending a guiding hand to parents who aren't sure of the next steps.
The work is challenging, often heartbreaking. But for Lynae, there is no greater reward than seeing parents leave addiction and/or domestic violence behind, with united families by their side.
"I just love being able to watch them grow. It's so beautiful."
In the same ways she grew up and became independent, she is now committed to helping others do the same.
This year, Lynae is five years clean. Not only is she a parent ally mentor at Homeward House, but she is also a YWCA Parent For Parent coordinator, a Children's Home Society of Washington program uniting families dealing with Child Protective Services. When she isn't building community networks or connecting with parents one-on-one, Lynae is at home, cherishing every second with her daughter, connecting with family, and playing with a granddaughter.
Lynae is a result of living in the solution, a life lesson from her sponsor that she shares. "I've been that worst-case scenario girl, saying I'm not going to be able to do it. And I'm going to fail," she said.
But today, Lynae is no longer a worst-case scenario girl. To live in the solution is to accept that the past can't be changed and to design the future. It's the same wisdom she carries within herself that she imparts to the parents she works with:
"Let's figure out what you're going to get out of this. Let's figure out how to make it work for you."