Sarah is the Advancement Manager for Homeward House Collaborative.
Since joining Homeward House Collaborative in September 2022, Sarah Norman (she/her) is already advancing Homeward House, drawing on first-hand experience with collective impact, a strong background in the social service sector, and a thoughtful and steady presence.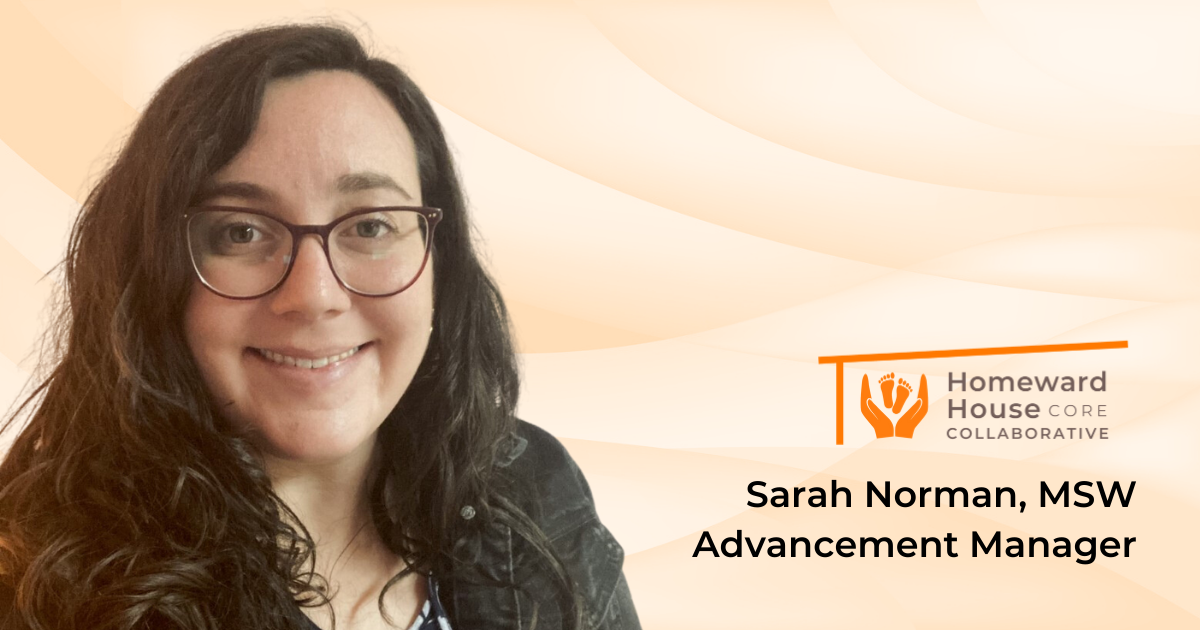 Sarah comes to Homeward House Collaborative with a passion for the potential of collaboratives and more than 12 years of nonprofit experience. Previously, she served as the community partnerships director for a collective impact coalition working to improve mental health and wellness services for marginalized families. She also has a keen appreciation for the complexity and importance of housing issues through experience with the Washington Low Income Housing Alliance as an MSW policy and advocacy fellow and a project specialist. Sarah holds a Master's in Social Work (MSW) from the University of Washington and a Bachelor's in Planning, Public Policy, and Management from the University of Oregon.
As the Advancement Manager, Sarah is responsible for advancing the mission and impact of the collaborative by attracting support, keeping the network of collaborative partners strong and viable, and raising awareness and visibility.
"We are very glad to have Sarah on the team," says Argelia Grassfield, Regional Director of YWCA Seattle | King | Snohomish and lead for Homeward House CORE Collaborative's lead agency. "Her unique background in social work, experience in nonprofits and grant writing, and understanding of collaborative work is a perfect fit for the position."
Sarah was drawn to Homeward House because the mission and approach align with her values and experience. She cites having the voice of people with lived experience at the core of the collaborative's work and the commitment to addressing systemic injustices as examples.
Sarah has already met with many of the 30-plus partners in the collaborative. She believes in the potential to address the barriers at the intersection of multiple systems clients face by learning together and being open to growing and working toward common goals.
Originally from the Bay Area, Sarah and her dog, Tomasa (who occasionally makes a cameo appearance on Zoom), enjoy life in the Northwest. With a love of the outdoors, the arts, and even rain, she feels at home here.
Connect with Sarah
Sarah welcomes the opportunity to connect and is always interested in ideas and feedback from partners and the community. She can be reached by email at snorman@ywcaworks.org.